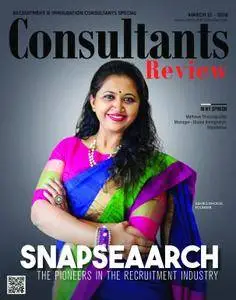 Consultants Review - April 2018
English | 44 pages | True PDF | 9.0 MB
Immigration Impact on Global Business and Importance of Immigration Forecasting for Business.
Managing the Life Cycle of Organizations Document through Cloud-based DMS.
Immigration Entrepreneurship: Driving Force of a Nation's Economy.
The Concept of Renaissance – A Rapid Evolution in the Telecommunication Industry.