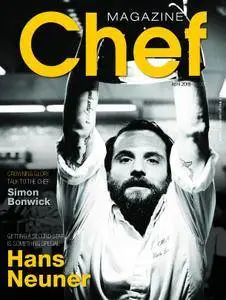 Chef Magazine – April 2018
English | 76 pages | True PDF | 24.6 MB
In this stunning new issue we interview Simon Bonwick, the man behind the Michelin starred pub The Crown. We talk to Hans Neuner and how getting a second start was an honour, something a little special. We feature Alaska Seafoods, on keeping seafood sustainable and wild and responsibly managed.
We speak with Chef Sanjay Dwivedi, the man at the helm of the popular Peruvian hotspot, COYA and how he toured with the Rolling Stones. We have articles on Vegan Food, on water bing the most valuable ingredient in your kitchen, and here from both students and lecturers from Westminster Kingsway College. With pages of incredible recipes, news and books reviews, can you really afford to miss out on the most read Chef publication?.