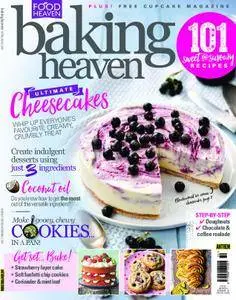 Baking Heaven – April/May 2018
English | 140 pages | True PDF | 43.9 MB
Whip up everyone's favourite creamy, crumbly treat with our ultimate cheesecake recipes, plus create indulgent desserts using just 3 ingredients, find out how to get the most out of coconut oil (it comes in handy in every kitchen!) and make gorgeously gooey cookies… in a pan! Have a go at making chocolate and coffee roulade with our step-by-step guide, or why not try making doughnuts with our masterclass – there's three amazing flavours to choose from and you can bake or fry them, it's up to you. Don't miss the free cupcake magazine with this issue too, get your copy now!